Can you Keep a secret… the secret of a magic day…
The Red Heads are blessed from the Gods… blessed to be considered and pampered by the one they adore : Céline.
Because the story of the Red Heads is getting better and better each day, and when you think that the dream is over, another one draws up. The day of March 16, 2011 has marked the mind of a hundred of Red Heads, The happiest and luckiest Red Heads of the world. That day, Céline and her team chose to make the dream of us fans come true by opening for the first time the doors of the Colosseum, the temple of Las Vegas that has become so mythic.
Therefore, on this special day, it is now time to reveal the pictures taken by Mister Gérard Schachmes, Céline's official photographer, who was, for our greatest pleasure, a witness of this magical afternoon. A big "thank you" to him for immortalizing once again this very important moment for us, and for adding his precious signature to the meeting with our idol.
We offer you in exclusivity 3 photos in gold of Céline and her fans, taken right before the soundcheck we attended.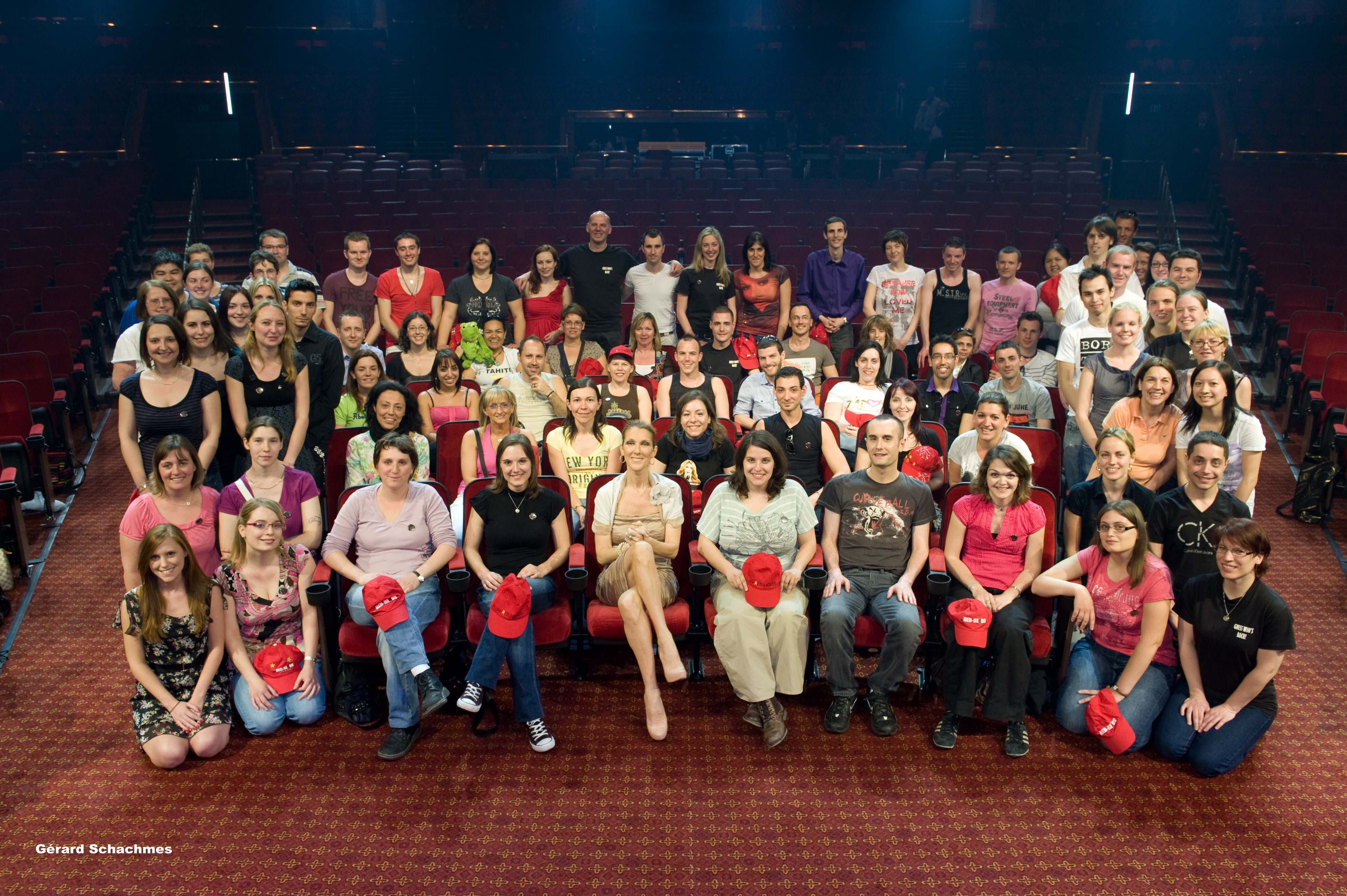 It is now time for us to thank from the bottom of our hearts Céline's team who allowed this event. Thank you for the trust they give us and thank you for listening to their hearts and to ours… be sure of our greatest gratitude and our fidelity. We have already told them but we write it again: we are now the happiest fans of the world, for choosing as our idol the most amazing woman, surrounded by an exceptional team.
And to finish, on this day of March, 30th, we can't leave you without wishing a happy 43rd birthday to Céline, we know your are happy and loved, your happiness is shared…
To all the Red Heads who were there in LasVegas2011 and for those who were happy for us : THANK YOU!
See you soon…
The Red Heads Team
PHOTOS HQ